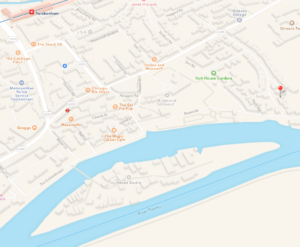 Thanksgiving Day 2016, sitting at my desk in Twickenham, London, UK and it doesn't feel like a holiday at all.  It's cool.  Albert Collins Frostbite playing in the background.  
If you love me like you say, why you treat me like you do?
An age old question.  Millions of answers, millions of stories.  At the same time, no answers at all.  I admit I'm enjoying the distance from USA politics and media.  BBC Radio 4 broadcasts Desert Island Discs every week.  It's totally fantastic.  The guest has to name the only seven tracks they could take to a desert island.  They play the tracks and the guest explains why.  They've been doing this since 1942 and they get TOP names.  Tom Hanks, Bill Gates, Keith Richards, David Cameron, Bruce Springsteen, Emma Bridgewater.  Winston Churchill!  What music do they like?  What would you take to the desert island?  Today I'm thinking Albert Collins.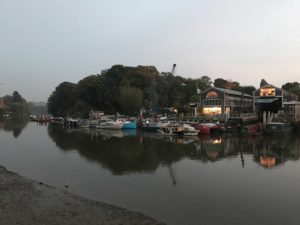 This could become a seriously time-intensive project.  Desert Island Discs meet High Fidelity top 5 lists.  Get to work.  Start making your list.  I'll make mine too.
Twickenham, London, UK.  We are 300 feet from the River Thames, another hundred feet to the White Swan where the beer menu changes every day.  From the patio at the pub you're looking at Eel Pie Island where the Rolling Stones played in 1963.
Eel Pie Island is only accessible by boat or by foot bridge.  Today it's home to about 25 private residences, a few dry docks and some high tech shared offices.  Also home to the Twickenham Rowing Club and the Richmond Yacht Club.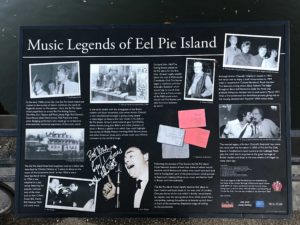 And a ton of music history.  Between 1957 and 1967 the Eel Pie Island Hotel hosted The Stones, The Who, Eric Clapton, John Mayall, David Bowie, Jeff Beck, Rod Stewart and countless other future British rock legends.
Literally in our backyard.  West London really is the cradle of British Rock & Roll.  Last weekend we saw Arrival at Olympic Studios in Barnes.  Definitely recommend the movie.  The theatre is in the same building where the Stones recorded Beggars Banquet, Let it Bleed and Sticky Fingers.