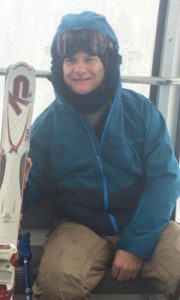 The deed is done.  Three days of skiing in Les 3 Vallees, the French Alps.  European ski season has started.
Alice will tell you that I generally become very disagreeable once January comes, until I hit the slopes.  It's no help the Sierras are getting walloped.  Kirkwood has 390" this season, 92" in the last seven days.
Part of the London selling proposition – and hence the big move – was the ability to hop over to Europe for skiing or whatever.  So we hopped to Geneva.  My skiing buddy Caroline McLaren flew from Bristol and I came from London Heathrow.  Our base was Courchevel Le Praz, a beautiful small village at 1300m.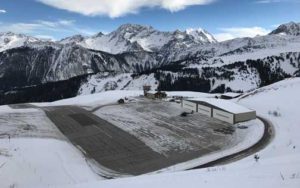 Caroline has over 100 days at 3 Vallees and I was truly privileged to have her as a guide.  It's the largest ski network in the world with over 160 lifts and 600km of trails.  Over 6000 feet top to bottom.  Taller than anything in British Columbia.  For North American skiers, the scale is staggering.
I was the tourist and Caroline the guide.  I gotta say we hit it hard.  Look at the stats from Ski Tracks.  96,000 vertical feet and 97 miles in three days.  The app also says I topped out at 45+ MPH and 40º maximum pitch.  Don't believe it.  I've never skied 45 MPH in my life.  Even if I did, I'd never admit it or suffer the wrath from the worriers in my life.  You know who you are.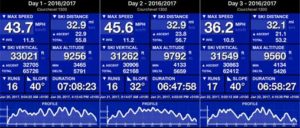 Awesome skiing.  Full marks for all around fun, scenery and pure excitement.  Skiing with great coffee, good beer and grilled steaks on the mountain!  Can't touch that in the states.  Retiring to Le Praz was excellent too.  Four excellent dinners, a perfectly suitable ski shop steps from our front door and a 3 minute walk to the first lift.
Three days of blue cruisers.  Some ice, but easily acceptable snow.  We hit some relatively tame bumps but nothing giant.  I peeled off into the crud several times as I'm wont to do.  You know, take the boy out of California, can't take the California slush lovin' outta the boy.  Whatever.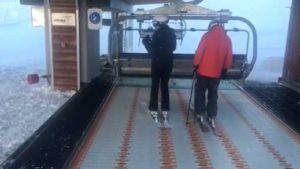 And a full complement of high tech lift innovations never before seen.  Several chairlifts have moving walkways to make loading easier.  Massive uphill capacity.  Safety features.  The restraining bars stay locked until you reach the top.  Most lifts have magnets in the seat backs.  Kiddies have to wear magnetic vests that hold them in place and reduce risk of falling.  This is the smartest idea of all.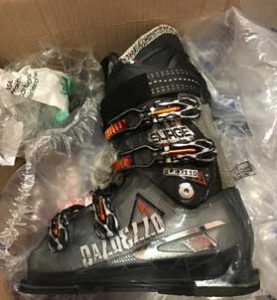 It's all good but I miss the soft bumps and loose snow.  Must trade the big views for turns in trees.  I guess this would be a little easier if California was having a slightly less epic year.
2017 is my experimental year for European skiing.  Next weekend Chamonix.  Two weeks later Mayrhofen, Austria.  In early March we're finishing the year with a return trip to Le Praz.  Right now I'm scrambling to finish equipment repairs in time.  Ski poles are trashed and boot heels worn.  Enviable problems indeed.