Jack Russo presents The Valley Current podcast from computerlaw.com in Palo Alto, CA.  Scott Love and I dropped in on Jack earlier this year, on the way back to London after skiing in the Rockies.
We started with the most kickass lunch at Kanpai Sushi on Lytton Avenue.  The Saba (mackerel) and Torched Sake (salmon) are not to be missed.  No visit to Palo Alto is complete without stopping at Kanpai.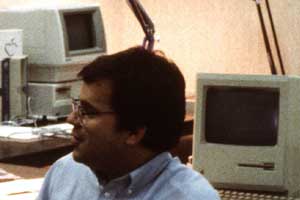 After lunch, Jack interviewed me for the Valley Current. I met both Jack and Scott within months of arriving in Silicon Valley in the 1980s. We have a huge database of shared experiences involving skiing, startups, negotiation, and software intellectual property.
I invite you to listen in. It's 49 minutes. Humbly, I wish there was an 18-minute version. On the other hand, I don't know what I would cut. Jump to 13:45 to hear about collaborating with Guy Kawasaki on the early Mac. My current advice practice in London starts at 29:50. I'd love to hear your feedback.
My Interview on "The Valley Current"